LANDHELGISGÆSLA ÍSLANDS/ICELANDIC COAST GUARD.
RANKS 2007-2008.
STÖÐUEINKENNI / RATINGS (RANKS).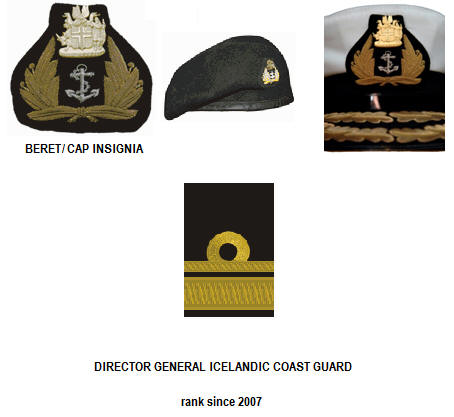 ---
vefuppsetning: kaldi ----- myndir: ýmsir og kann ég þeim þakkir fyrir © .----- póstur á vefstjóra: kaldi@kaldi.is.
Copyright © 2004-2011 kaldi.is
The information on this page may not be reproduced, republished or mirrored on another webpage or website without written permission from the editor.